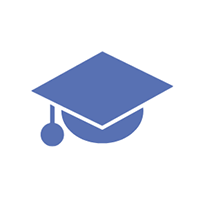 Daniel E.
Private tutor in Bethesda, MD
Education
I just completed a BS in Atmospheric Sciences from the University of Maryland/College Park. BS Atmospheric Sciences University of Maryland/College Park GPA 3.1 2015 M.S.Ed. Johns Hopkins GPA 3.9, 2000 BA Geophysical Sciences University of Chicago, GPA 3.1, 1988 I took many courses in mathematics up to precalculus and science courses including thermodynamics, fluid dynamics, relativity, quantum mechanics, and statistics, and wrote an undergraduate thesis on tornado climatology.
Experience
I have been tutoring in the Washington area since 1997. I have experience tutoring math 6th grade - college calculus, math SAT, math GRE, and Praxis Math. I have co-written and am the Editor-in-Chief of 5 test preparation books. One of the things I love most in life is changing kids lives by improving their grades in school. Their self-esteem rises and sometimes for the first time in life, they enjoy what they are learning in school. The parents' anxiety decreases and kids get into their top choice college.
Availability
Sunday after 10AM, Monday after 6PM, Tues/Thurs after 6PM, Friday after 6PM, Saturday after 12 Noon
Can Meet
Up to 25 minutes away for no additional charge
Hobbies
I am an aspiring Hollywood screenwriter, having writing 13 comedy screenplays and one drama (which came out funnier than the comedies). I invented 6 board games and party games. I am a bit of an artist I am about to start learning how to play the banjo. I have an interest in economics, inventments, psychology, music, art. I love to visit art museums.
Show More
Inquire About This Tutor
Thanks!
Most tutors respond within 48 hours.
Feel free to contact other tutors while you wait.